Nicholas Cup : When Kids have fun !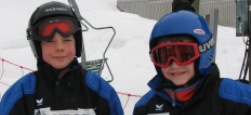 You're a Kid aged 17 and under and you're a ski beginner: The Nicholas Cup is for you!
Partners
Why to support Nicholas Cup?
• Help increase general public awareness of the success of the transplantation and the need for organ & tissue donation.

• Become an ambassador for organ donation and life gift.

• Support rehabilitation of the transplanted kids via physical activity.

Please contact Delphine Fessard : This e-mail address is being protected from spambots. You need JavaScript enabled to view it