Nicholas Cup : When Kids have fun !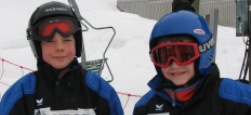 You're a Kid aged 17 and under and you're a ski beginner: The Nicholas Cup is for you!
About the Nicholas Cup 2010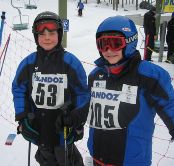 The Nicholas Cup is a week of Ski Lessons and Fun Snow activities' Approach for strictly beginners transplanted juniors aged 4 to 17, from all over the world.
The program is learning how to ski, socialising with other transplanted juniors, increasing one's confidence and just having fun!
The Nicolas Cup is held during the week and ended by an "easy" slalom that takes place on Friday 22 at 11am.
A dedicated staff will take care of Juniors every day.